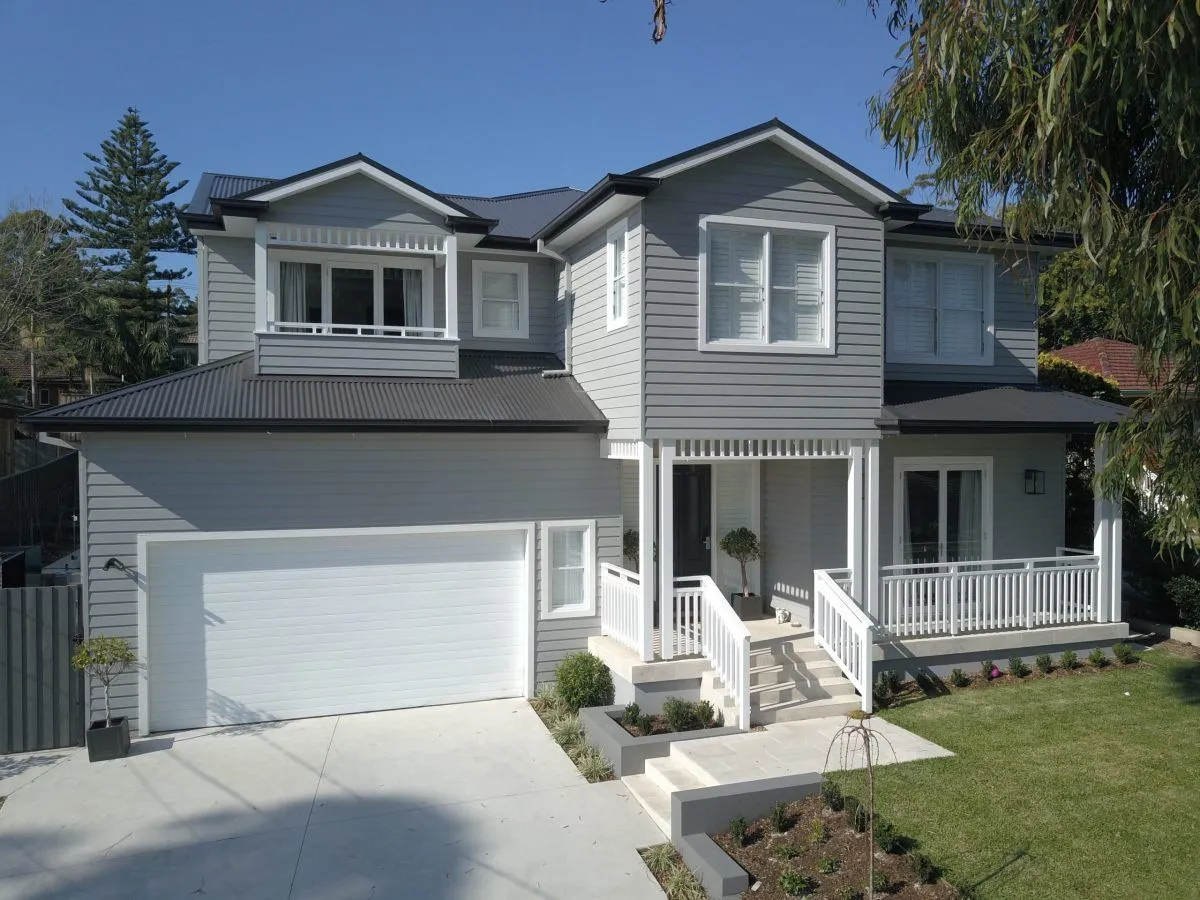 Hamptons style homes give the feel of a wealthy, relaxed, coastal lifestyle. Though Hamptons style homes are affordable, it doesn't mean they can't be stylish too. Quinn Homes is expert home builders who build Hamptons style homes without the hassle. Results are always beyond expectations, no matter how small or big your requirements are. From having Hamptons style kitchens to bedrooms, living rooms, bathrooms, and others. Quinn Homes will bring the Hamptons spirit into your home. Check out the top eight essential features of a Hamptons style home, and the next time you decide to buy a property, it will help you decide which home is right for you.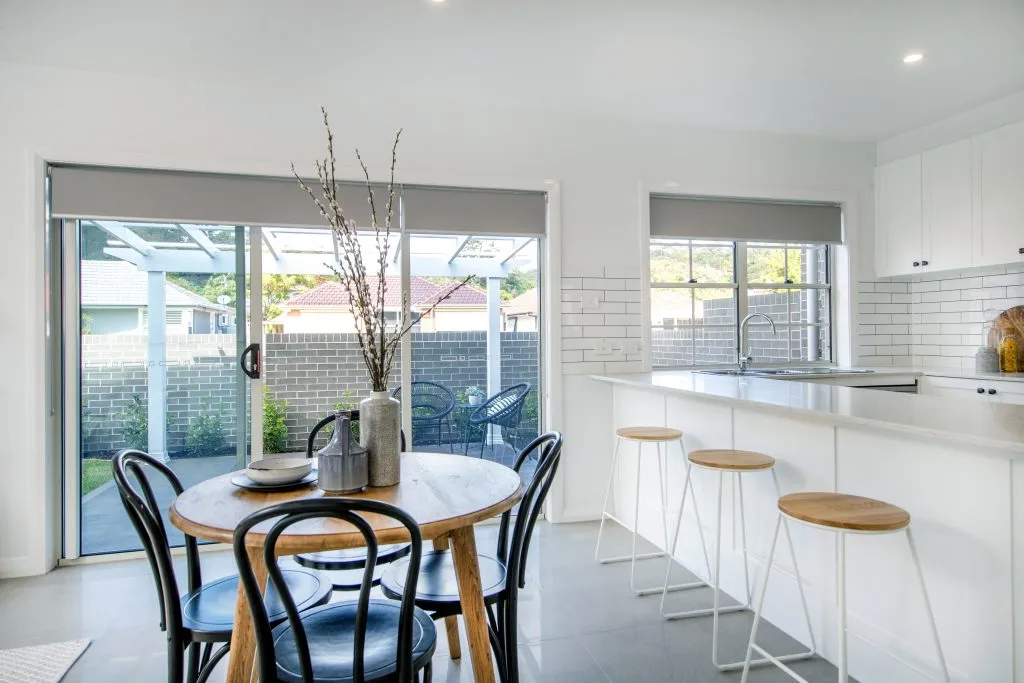 Hamptons Style Lighting
One of the most exemplary traits of Hamptons custom homes is the atmosphere created by the lighting. Well-distributed lighting sets the mood and embraces the Hamptons style fully. A sun-filled living room that bounces light around and cements the Hamptons' feelings into the rest of the home.
Together, with the white painted walls and light timber oak floors, you could almost imagine you are on the coast. The whole idea behind modern lighting is to create a cozy retreat in Hamptons homes so that a Hamptons style bedroom, for instance, becomes not just a sleeping room but a haven for homeowners to get rid of life's stressful events.
Hamptons Style Layout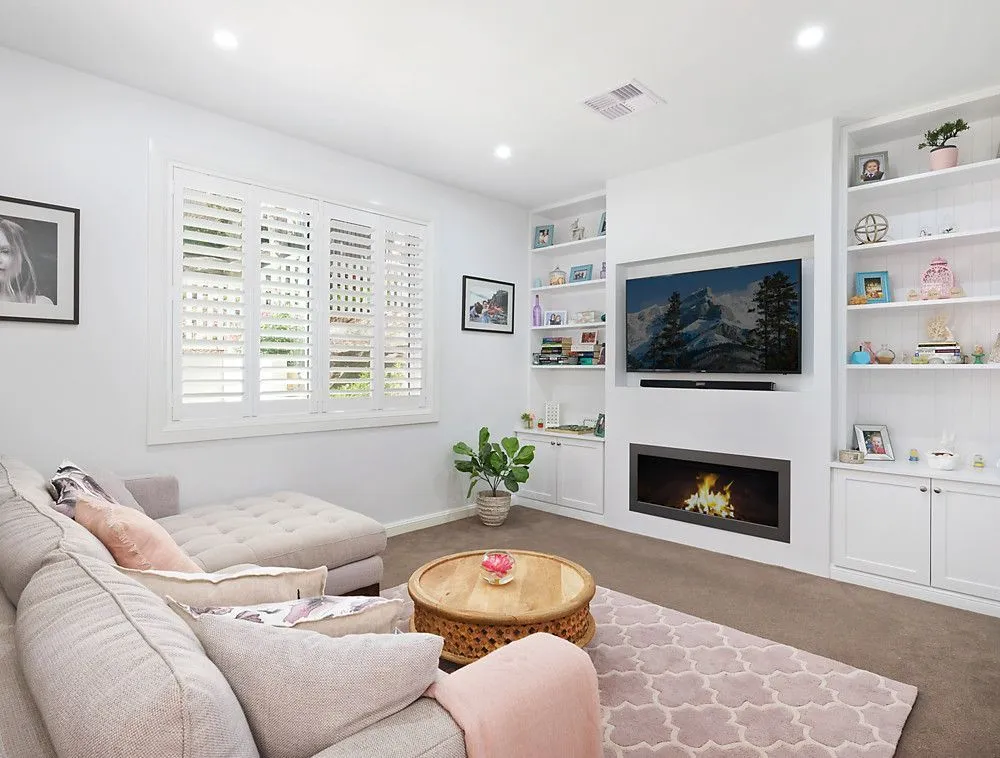 The layout of your modern home rooms is a key feature of a Hamptons style home. The layout should promote a sense of family and tranquility. In a Hamptons style home, you'll commonly find a gourmet kitchen overlooking the dining area, a butler's pantry, a study nook adjacent to the activity room, and quiet guest rooms to ensure a quiet escape.
The layout of a Hamptons style home is undoubtedly an essential factor in attracting Australians. A calm and social attitude to sharing living space resonates strongly with the Australian way of life because of the open-plan concept. As a result of the country's sweltering environment, Australians value indoor-outdoor synergy, which is prevalent in Hamptons' modern homes.
Hamptons Style Garden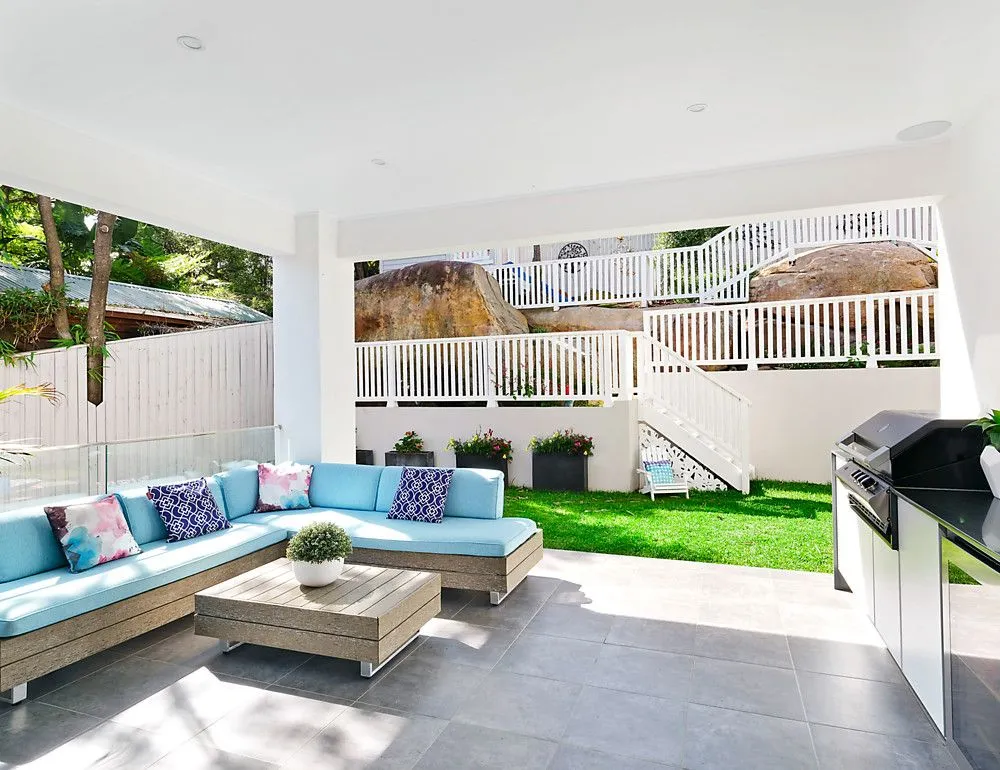 Symmetrical, clean, and uncluttered are the key features of a Hamptons style garden. Bright Green plants and a few flowers to simulate the coastal flora will help create that coastal living experience. With these simple arrangements, you can create a Hamptons Style garden anywhere. Just keep in mind that you don't want to overcrowd the garden and create clutter. Hamptons style homes are all about simplicity, and so are their gardens. Like Albert Einstein said, "Simplicity is an optimal level of complexity."
Hamptons Style Furnishings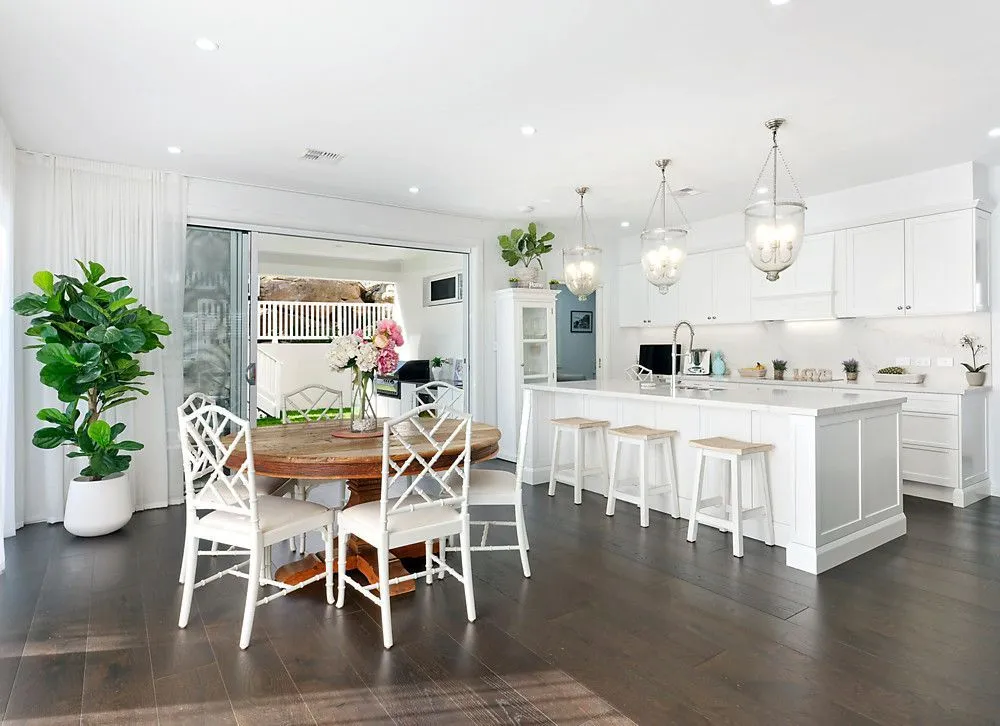 The furniture is another touch to make a Hamptons House feel like a Hamptons Home. Luxury and relaxation are the goal, with large couches and lots of cushions. Not to mention the glass coffee tables and a good book for you to read as you bask in the natural glow of sunlight. Because there's a strong emphasis on lighting, you want to avoid blocking out curtains and blinds, opting more for white Venetian blinds. That way, you can keep a sense of privacy while also letting in that beautiful sunlight.
 Hamptons Style Staircase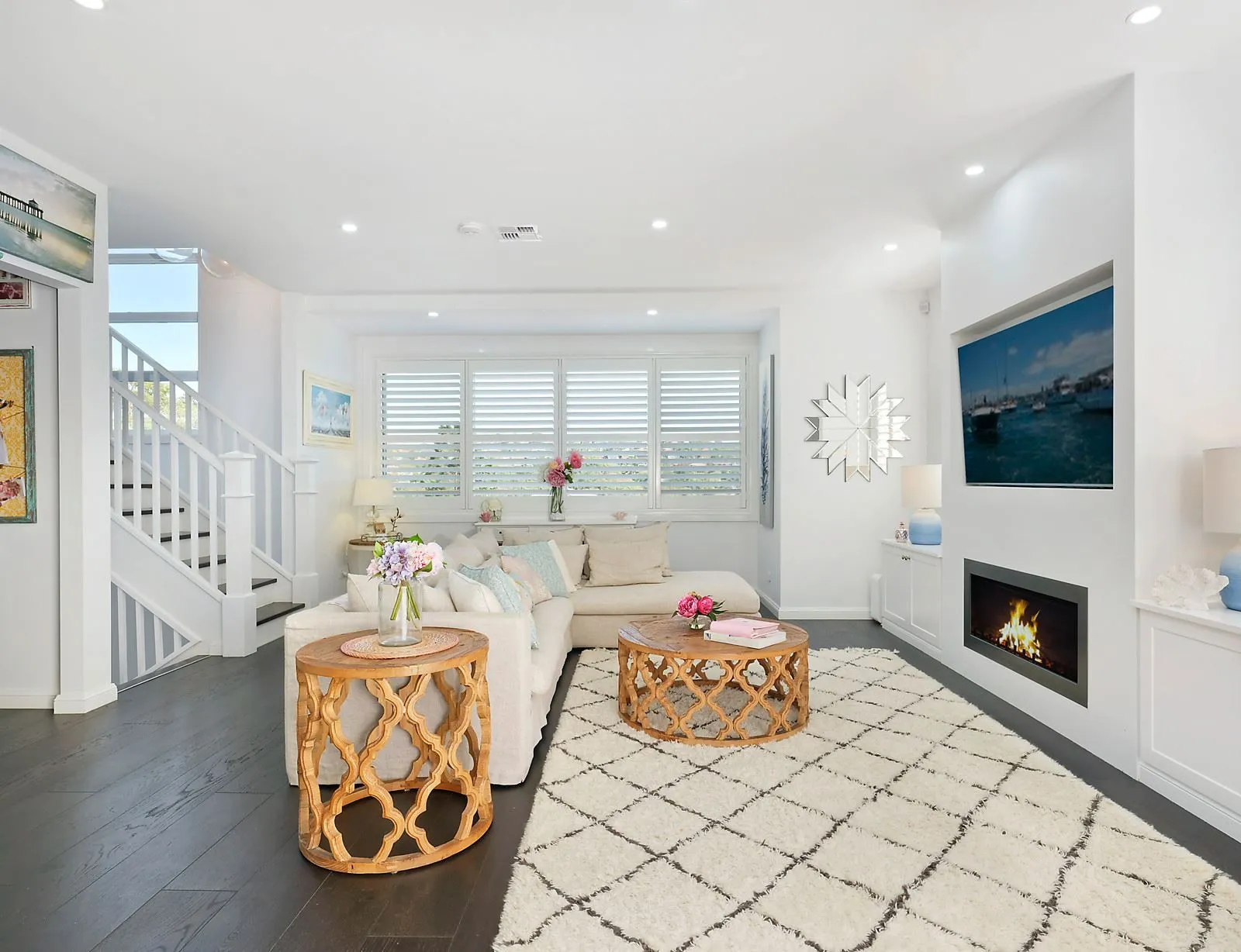 The Hamptons style staircase is a vital feature of the home and the latest trend in decorating modern homes in Australia. The combination of oak or timber steps with white painted railings helps to create a sense of ease by providing a gradual transition between spaces. It connects the ground floor with the Hamptons style bedrooms on the top to create a sense of harmony all over the place.Hamptons Style Verandas
Elegant and wide verandas are designed to embrace Australia's Hamptons style garden ambiance. The Japanese writer Haruki Murakami knew how to describe verandas when he said, "There's a special feeling you get on a veranda that you just can't get anywhere else." Like those found in country homes and Queenslanders, panoramic verandas have more expansive patios for shade during the hot summer times and are typically evocative of Queenslander homes. The use of modern fiber lining in veranda ceilings and feature walls also works well with Hamptons homes design.
Hamptons Style Outdoor
Natural materials are widely used in Hamptons styling and are easily associated with the country's culture. The solid bond to the land and ocean extends to styling with natural-themed décor and ornaments. Furthermore, color palettes might range from olive greens and caramels to grey shades. The eco-friendly theme reflects on colors and creates a peaceful state of mind for inhabitants and the whole area around Hamptons homes.
Hamptons Style Ceilings
The importance of attention to detail in a Hamptons home cannot be ignored. Australians utilize fiber cement architrave, painted with a brilliant white and extended to the ceilings to expand the size of window and door arches.
It is a classic Hamptons design feature that keeps the property from feeling cluttered while providing stunning ceilings. It's become more prevalent in Australia, where Hamptons builders have discovered how to simplify the interior with creative architectural concepts.